Got a couple of Stephen Miller's series of books on London's Hidden Walks for crimbo, and have made it my mission to get through all of the walks in volume 3 during 2015.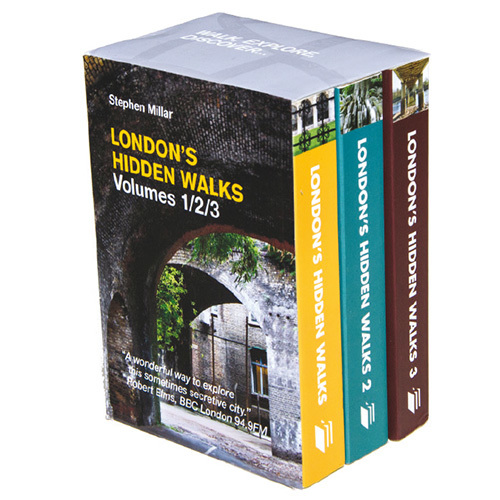 It remains to be seen whether that goal is actually achieved. However, we made a damn good start today with a variation on walk no. 11 of Volume 3 – Bethnal Green and Hackney Wick.
These (almost) pocket sized "hidden walks" books are great – full of interesting and informative nuggets.
The Bethnal Green and Hackney Wick walk takes in Victoria Park, views of the Olympic Park, bits of the Hertford Union Canal and River Lee to name but a few sights. En route a mixture of the old and the new.
We started in a different place to the book in order to check out the old Gasometers on the Hertford Union canal, not too far from London fields before they all disappear…
…And some "are they ugly or are they beautiful? – brutalist-y-type-buildings" like these business units nearby.
Victoria Park has some interesting historical features as well as some trendy new bits within the park and nearby. For example the Burdett-Coutts drinking fountatin…
Bagel on the Park (which gets a mention in the book to the delight of the owner), is a great place to get a tasty sandwich at about half the price of the eating spots in Victoria park (I can recommend the sweet potato falafel and halloumi pannini – yum).
The view ain't that bad either and looks across to the Royal Inn on the Park, which the book informs was the scene of the shooting of notorious bank robber and "criminal enforcer", Jimmy Moody.
Onwards towards the river Lee passing street art, more old buildings, and the Olympic Stadium.
A beautiful afternoon out. Much interesting stuff missed by not following the walk to the letter and starting at Bethnal Green, but nice to have our own little adventure too…